Play, Learn and Grow
At Play Studio, our play sessions have been programmed to delight and inspire each time you visit!
Our programmed play sessions and open studio times provide a welcoming and social environment where your children will engage in imaginative open ended play, sensory activities, messy play, problem solving, make friends and lots more.
USE CODE: SIBLING30 at the checkout for a 30% discount for your second or third child!
Please note: We have a strict 3 hour cancellation policy. In extenuating circumstances including illness please email: info@playstudiokids.com.au to reschedule.
View our range of classes
Messy Art Explorers + Play (1-5 Years)
An awesome 75 min session combining creative arts and open ended play in our beautiful studio. We will begin with a short group activity where we will explore process art making, different art materials and simple art concepts.
Our focus will be on process not product. Children will then have time to explore, socialise and play in our fabulous studio space. Ages 1-5 welcome with care giver
Toddler Art playgroup (12-36 Months)
A fun 75 min session specifically for toddlers 12 to 36 months and their care giver!
The studio will be curated with toddler focused sensory, craft and creative activities. You will also enjoy the beautiful Play Studio facilities such as our sand pit, mud kitchen, construction area and dress ups!
OPEN Studio time (1-5 Years)
DROP IN and Join us for elevated play in our gorgeous and creative studio. Stay for as long or as little as you like. Each Open studio is 75 mins or longer.
Children will have free reign over the whole studio to create, investigate, make friends and enjoy our fantastic play resources. Each session will include curated sensory play experiences and play provocations designed by our experienced early childhood educators. Children will gain access to our beautiful play kitchen, dress ups, mud kitchen, sand pit and more.
Ages 1-5 welcome with their care giver.
Bubs @ Play Studio (6-16 Months)
Let your baby experience the joy of sensory exploration in a play based and social environment!
These sessions include a short guided music and movement group time led by our educators followed by lots of messy fun and exploration with sensory experiences including water play, bubbles, sensory bags and lots more!
The perfect session to meet up with your mum's group or friends!
Ages 6-16 months welcome with their care giver. Best suited to babies once they are crawling
BRING A TOWEL AND CHANGE OF CLOTHES as these sessions can get messy!!
Science Experiments + Play (2 – 5 years)
Get messy and have fun with simple and engaging Science experiments. Each week we will explore a new science concept through simple experiments. These sessions are hands on and super fun! Free play in the studio welcome after our group experiment.
Music Class + Play (1 – 5 Years)
A wonderful session that combines a fantastic music class – led by Cara from Ukubebe or Sarah from Bluebell Music with free play in the studio!
Each session includes 40mins of engaging and fun music + free play in the studio!
Simple Cooking + Play (2-5 years)
Join us each week as we explore new foods and practice simple cooking techniques! Children will have fun learning, preparing and cooking simple recipes and then taste testing their creations for afternoon tea! Free play in studio welcome after our cooking activity.
Potions + Play (20 months – 5 years)
One of our favourite play sessions. Get creative and mix up some potions!
We will play with water, practice our scooping, pouring and mixing. Each week we set up our potions stations a little bit differently, using various sensory materials to keep it fresh and exciting!
Nursery Rhymes & Bubbles + Play (1-4 years)
A lovely music session where we will sing our favourite classic children's songs and nursery rhymes. In this session we will play with different instruments and props such as the parachute, tapping sticks and puppets to get your children bopping along to the beat of their favourite songs. Play in the studio afterwards!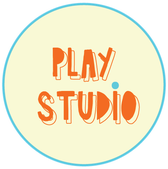 Play Studio
155 Oxford Street
Bondi Junction, NSW 2022
Hours
Monday 09:00am - 04:30 pm
Tuesday 09:00am - 04:30 pm
Wednesday 09:00am - 04:30pm
Thursday 09:00am - 04:30 pm
Friday 09:00am - 04:30 pm
Saturday 09:15 am - 12noon
Sunday* 09:00 - 03:00pm
* Please check Calendar for availability.