School Camps
All our sessions are aimed at developing and practising numeracy, literacy and creative skills.
Fun Mini Camps are back in January 2024!
Our mini camps are a 2.5-hour drop-off session for 3.5-8 year olds! In these camps we get messy, learn new things, get creative and most of all have heaps of fun!
Book in now! We only have 4 sessions for this coming term break and they are sure to fill up fast!
Please note:
Children must be fully toilet trained and used to being dropped off.
Please pack:
Water bottle
Snack
Change of clothes
Sessions are facilitated by Play Studio staff who have WWCC and First Aid training.
The Sweet Life -10th of January
Today our studio will transform into a sweet factory inspired by all the most delicious treats life has to offer. Our camp will give our studio kids the opportunity to engage in:
Ice cream painting with puffy paint and sprinkles
Magnificent clay lollipops making
Bonbon painting station

 

Play dough cupcake extravaganza
Colours Chaos – 11th of January
Julia Donaldson takes us on a colour adventure with her book "Colours, Colours Everywhere". Our camp will give us an opportunity to engage in:
Colour Pouring
Big Canvas painting with balloon throwing and spray bottle
Cotton ball splatter painting
Fizzy colour

 
Let the wild rumpas start – 17th of January
Get ready to let your imagination run wild with our "Where the wild things are theme". Our Summer Camp will give our studio kids are opportunity to engage in:
Felt puppet making
Jungle bin sensory exploration
Magic wands and crowns decorating
Wild book creations
All things magical – 18th of January
Are you ready for some glowing fun? Enter a glow-in-the-dark world of dragons and fairies. This camp is perfect for children who love all things magical and enchanted.  Our camp will give our studio kids the opportunity to engage in:
Flower pot fairy house painting
Clay dragon making
Glow in the dark potion
Enchanted garden painting on big canvas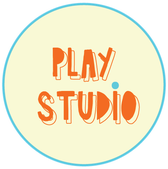 Play Studio
155 Oxford Street
Bondi Junction, NSW 2022
Hours
Monday 09:00am - 04:30 pm
Tuesday 09:00am - 04:30 pm
Wednesday 09:00am - 04:30pm
Thursday 09:00am - 04:30 pm
Friday 09:00am - 04:30 pm
Saturday 09:15 am - 12noon
Sunday* 09:00 - 03:00pm
* Please check Calendar for availability.