Frequently Asked Questions
What is the recommended age for your play space and classes?
Our space has been designed for 1-5 year olds and their carers. Some play sessions are age restricted (such as toddler art playgroup & Simple Cooking). Siblings 13 months and under may enter all play sessions for free. Bubs @ Play Studio sessions are appropriate for babies 4 months to 16 months.
What is your Covid-19 safety policy?
At Play Studio, your family's heath and safety are our priority, as such we have taken a number of measures to make the studio as safe as possible.
We have 2 x HEPA (hospital grade) air filters installed which remove over 99% of airborne viruses.
All staff are fully vaccinated
All sessions must be booked in advance. If your child is unwell we ask you to reschedule. If you must isolate, we are happy to freeze your enrolment. Email us straight away so we can help as much as possible. info@playstudiokids.com.au
Our studio will be cleaned and refreshed after every play session. We professionally clean our space every week.
What is your cancellation policy?
We require 3 Hours notice if you wish to cancel or change your play session booking. This gives us the chance to offer your position to another family on the waitlist. In extenuating circumstances (such as a Covid 19 diagnosis or illness please email us as early as possible to info@playstudiokids.com.au)
Is there a sibling discount?
Yes! We offer a 30% discount for the second or third child. Once you sign up via our booking platform Teamup and enter the details for the first child you will receive a sibling discount code – SIBLING30 via email. You can use this code when you enrol the second or third child and receive the discount.
Do I have to pay for my infant who is under 12 months?
Infants who are attending a studio session with an older sibling will be free until they turn 13 months! If your baby (under 13 months) is the main child, they may enrol in a Bubs @ Play Studio session. See our schedule for class times.
Do I have to stay with my child in the studio?
Play Studio staff are here to help, however we are not a daycare and are not responsible for the care of your child while you are in our play space. A parent or caregiver must remain within view of their children at all times. We are aiming to offer drop off play sessions for 3+ year olds in the future.
Do you have space to store my pram?
Yes, but space is limited. It is encouraged that you visit the studio without your pram if practical.
Can I bring food and snacks into the studio?
Yes! We encourage you to bring your own food. Please note that we are a nut free and allergy aware space. Please do not bring any products with nuts into the studio. It is also our policy for all children to sit at our designated snack area for their meal and must wash their hands before and after eating. This is important to minimise the risk of any allergens entering in the studio space.
Do you have food and drinks available for purchase?
*COMING SOON* We have a range of specially designed bento snack boxes available for kids which are delivered by our friends at Thrive Wholefoods. There is also a range of drinks. We will soon be serving pastries and baked goods from local favourite Cook and Baker.
Do I have to be enrolled to visit the studio or can I drop in?
At Play Studio we want to foster a sense of community and be a place where you and your kids can make friends and new connections. For this reason we give priority to our families that are enrolled in a 5/10 pack or who have an ongoing enrolment. We give the option casual visits but spaces are limited and cannot be guaranteed.
Do I have to wear socks?
You may either wear socks or have bare feet. No shoes can be worn in the studio.
Where can I park? Is public transport available?
We are conveniently located in the Bondi Junction Oxford Street Pedestrian Mall. Parking is available a short walk away in both Westfield shopping centre and Eastgate shopping centre. Limited street parking is available on Spring Street and Oxford Street. Our location is an easy walk away from the Bondi Junction train and bus interchange.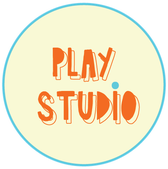 Play Studio
155 Oxford Street
Bondi Junction, NSW 2022
Hours
Monday 09:00am - 04:30 pm
Tuesday 09:00am - 04:30 pm
Wednesday 09:00am - 04:30pm
Thursday 09:00am - 04:30 pm
Friday 09:00am - 04:30 pm
Saturday 09:15 am - 12noon
Sunday* 09:00 - 03:00pm
* Please check Calendar for availability.